World Cup venues are required to have a capacity of at least 35,000 seats, which meant that one Russian stadium had to go through a drastic renovation to meet the requirement.
And it couldn't look any scarier.
Ekaterinburg Arena in Yekaterinburg, Russia, had an initial capacity of 27,000. For the summer's World Cup, it will welcome 45,000 fans to the venue for each match. The Russian Football Union accomplished such a feat by building a massive seating structure OUTSIDE the stadium. This is what it looks like: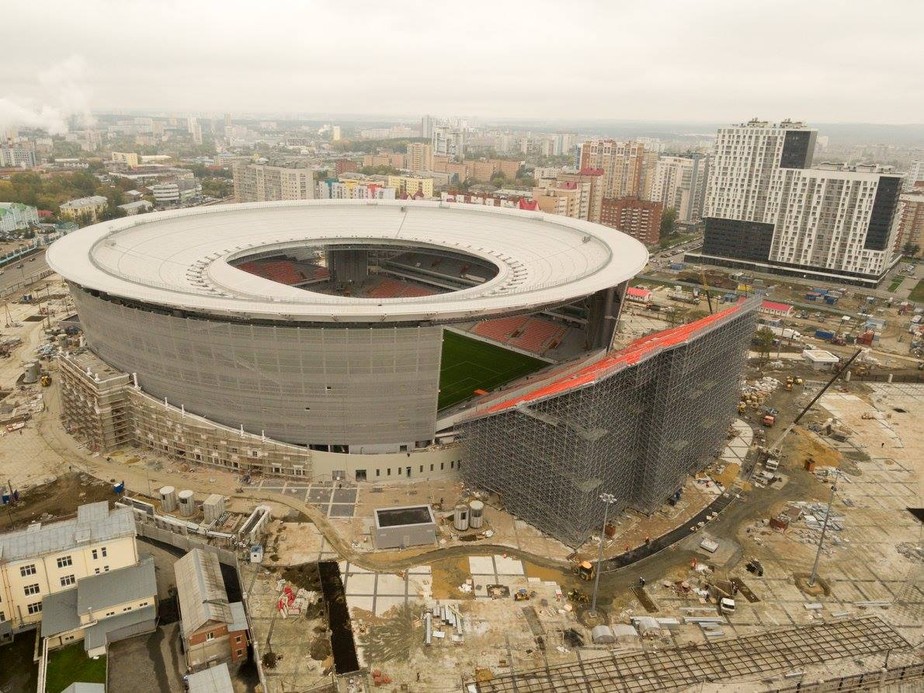 Why is it so steep? NOPE.
Plus, World Cup tickets — even for group matches — are ridiculously expensive. Fans will certainly pay for those seats, but it doesn't seem like a great value to spend a small fortune on seats that are technically outside the stadium.
There is no way that structure is a good idea.