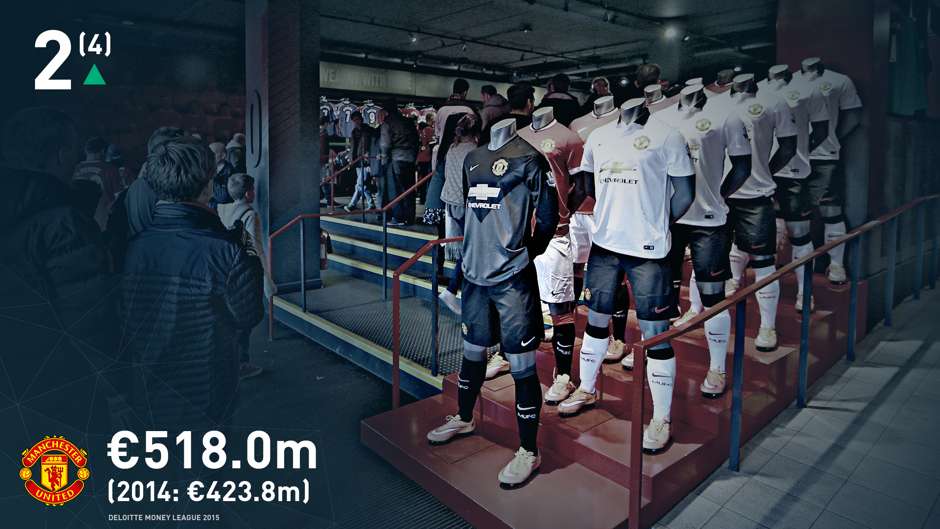 Quote:Manchester United may have had their worst season for two decades last year but they have reclaimed second spot in the list of the world's richest football clubs.

Only European champions Real Madrid stand ahead in terms of income, while Barcelona by contrast are struggling to keep pace financially with their Spanish rivals, United and Bayern Munich.

The Football Money League compiled by Deloitte sees Real established at the top of the tree for the 10th year in succession, with revenues of £459m, while United are on £433m, Bayern £407m and Barcelona £405m.
Source: skysports.com
Read more at
http://www1.skysports.com/football/news/...eal-madrid
Also see:
http://www1.skysports.com/football/news/...-up-top-10