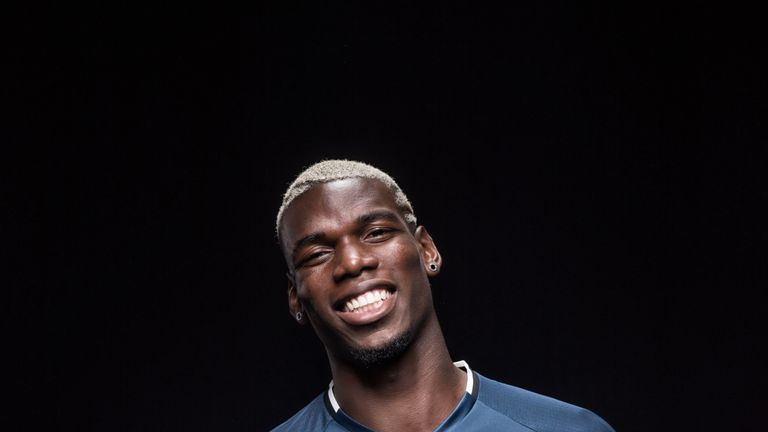 Press release from Manutd.com:
Quote:Manchester United is delighted to announce that Paul Pogba has completed his transfer from Italian club Juventus. Paul joins on a five-year contract, with the option to extend for a further year.

Paul, 23, has been with Juventus for four seasons, making 124 appearances and scoring 28 goals. He joined the Bianconeri from United in 2012.

The midfielder has been capped by France on 38 occasions, scoring 6 goals and was a member of the recent squad that reached the final of Euro 2016.

Paul Pogba said:

"I am delighted to rejoin United. It has always been a club with a special place in my heart and I am really looking forward to working with José Mourinho. I have thoroughly enjoyed my time at Juventus and have some fantastic memories of a great club with players that I count as friends. But I feel the time is right to go back to Old Trafford. I always enjoyed playing in front of the fans and can't wait to make my contribution to the team. This is the right club for me to achieve everything I hope to in the game."

José Mourinho said:

"Paul is one of the best players in the world and will be a key part of the United team I want to build here for the future. He is quick, strong, scores goals and reads the game better than many players much older than he is. At 23, he has the chance to make that position his own here over many years. He is young and will continue to improve; he has the chance to be at the heart of this club for the next decade and beyond."
---
And what has Paul had to say about his return?
"I'M HAPPY, JUST HAPPY"
Asked how he has changed since he was in the Academy, Pogba told MUTV: "Well, I was younger. Now I'm taller and bigger (laughs). It's just like… as I told you… it looks like I went for a holiday and I came back home. I was meant to come back here. I feel this. I always had this United thing in my heart and that's why I came back. I'm happy, just happy."
Source: MUTV