Many of you might know the history of our beloved club, but for some of our newer members (and supporters), here is the first, brief instalment of the history of Manchester United Football Club.
MUFC were formed in 1878 as Newton Heath LYR Football Club by the Carriage and Wagon department of the Lancashire and Yorkshire Railway depot at Newton Heath. The team initially played games against other departments and rail companies at their home ground at North Road, but by 1888 the club had become a founding member of The Combination, a regional football league.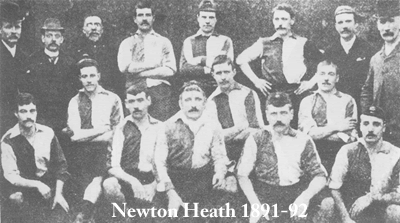 However, following the league's dissolution before the end of its first season, Newton Heath joined the newly formed Football Alliance, which ran for three seasons before being merged with The Football League. This resulted in the club starting the 1892–93 season in the First Division, by which time it had become independent of the rail company, dropped the "LYR" from its name and moved to a new ground at Bank Street. After just two seasons, the club was relegated to the Second Division
In January 1902, with debts of £2,670 – equivalent to £250,000 as of 201 – the club was served with a winding-up order. Captain Harry Stafford found four local businessmen – including John Henry Davies, who became club president – each willing to invest £500 in return for a direct interest in running the club. As a mark of this fresh start, on 24 April 1902, the club's name was changed to "Manchester United".
So, that is really only the potted history of our great club. Watch this thread for more history, in more detail.